EGPS ONE YEAR TRAINING PROGRAM IN GROUP PSYCHOTHERAPY
What We're About! The EGPS Group Training Program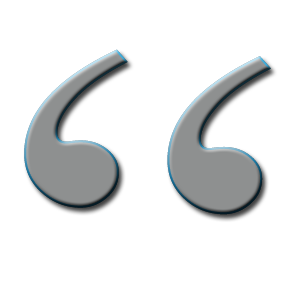 Having gone through the EGPS Training Program, it not only provides me a body of knowledge and tools in my work, but the experience also has given me a sense of community and belonging, a psychoanalytic home
Supavadee
The EGPS Training Program received an award for educational and training excellence from The National Registry of Certified Group Psychotherapists. In our 28 years of training in the New York metropolitan area, we have certified over 350 mental health professionals as group therapists. You can be one of them.
Who can benefit?
Anyone in an agency, hospital, mental health or college counseling center who is expected to run groups but has little formal training in group work
Anyone in private practice or other settings who wants to expand their expertise to conducting groups
Anyone wishing to learn the psychodynamic theory and practice of group psychotherapy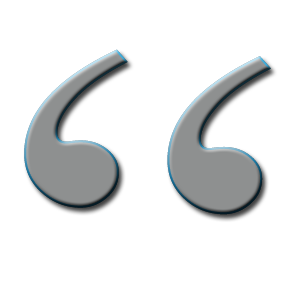 Before entering the EGPS Training Program in Group Psychotherapy, I had a thriving private practice as a psychoanalyst treating individuals and couples. I had never run a group nor had I ever been a member in a group. I can honestly say that doing this program has made enormous changes in my life because now I am not only running several groups but I am in a life changing group myself
Jill
THE PROGRAM
Extends from late September through June, divided into ten-week trimesters
Conducted on Wednesday evenings from 5:30 - 10:00 PM
Contains the following 3 modules each week:
Group Consultation: 5:30-7:00 pm (Can be done on Wednesdays, or Monday or Thursday)
An essential aspect of the program is consultation, that focuses on the groups you conduct. Students are expected to begin conducting a therapy group, certainly by the second trimester. Each student is responsible for obtaining her/his own group to lead.
Group Theory: 7:15-8:15 pm (Wednesday Only)
This seminar integrates the principles and applications of psychodynamic group psychotherapy. Course content includes: private practice/agency issues regarding, patient selection, pre-group preparation, the role of the leader, group boundaries,transference and countertransference, therapeutic techniques, group process, group dynamics, termination and various theoretical perspectives.
Group Experience: 8:30-10:00 pm (Wednesday Only)
Students participate in a training group experience in which they learn the basics of group leadership and group dynamics through their direct experience.
Location
The 2022-2023 Program will be held on Zoom.
ELIGIBILITY AND APPLICATION
Open to all who hold a minimum of a Masters Degree in a mental health profession.
The EGPS Training Program in Group Psychotherapy is committed to diversity and racial equity. We encourage mental health professionals of all races, backgrounds and nationalities to apply.
Our rolling admissions allows us to admit applicants thoughout the year. Complete and submit the application form, your resume, and processing fee. Upon receipt and review of your application, you will be contacted for a mandatory interview.
Tuition
The fee for the EGPS Training Program in Group Psychotherapy, including consultation, seminars, and the group experience is $1,017. per trimester. It is payable at the beginning of each trimester. Individual courses and trimesters in the One-Year Program may not be taken separately.
Scholarships
Partial scholarships are available to qualified applicants. Early application is strongly advised; the scholarship application must be submitted following acceptance to the Training Program.
The J. Dustin Nichols Scholarship Fund is a general fund for any applicant needing tuition assistance. Amounts are varied and depend on need and resources available.
The Work Group for Racial Equity has established The Reparations Scholarship, a dedicated fund for African American applicants in the amount of $2000 for at least two recipients each year. This scholarship aims to offer reparation by enhancing access to educational opportunities that have been historically denied.
To apply to the program click here
Please contact EGPS Administrator, Jan Vadell to receive the Scholarship Application.
Faculty:
Claudia Arlo, LCSW, CGP, CASAC
Adi Avivi, PsyD, CGP
Simon Bresler, LCSW, CGP
Carlos Canales CGP, FAGPA, SEP
Bonnie Cushing, LCSW
Fabiola Desmont, LMSW
Adam Frankel, Ph.D
Carolyn Ehrlich, LCSW-R, CGP
Robin Good, PhD, CGP, FAGPA
Donna Harris, LCSW, CGP
Joe Hovey, LCSW, CGP
Kathleen Isaac, PhD, CGP
Mineko Anne Legendy, PhD
Ronnie Levine, PhD, CGP, ABPP, FAGPA
Arlene Neuman, MSW (Advanced Training Sequel)
Juan Olmedo, LCSW, CGP
Aziza Belcher Platt, PhD, MSEd
Stephen Schneider, PhD
Mary Sussillo, LCSW, CGP, FAGPA
Tamara Turner, LCSW
Judith White, LCSW (Advanced Training Sequel)
Joan Wittig, BC-DMT
For more information about the program, please contact the Co-Deans of Admissions highlighted below:
Virginia Seewaldt, PhD

Joan Wittig, BC-DMT

Co-Director

Co-Director

Chera Finnis, PsyD, CGP, FAGPA

Alan Shanel, LCSW, CGP

Co-Dean of Faculty

Co-Dean of Faculty Emertius

Adi Avivi, PsyD

Aziza Belcher Platt, PhD, MSEd

Co-Dean of Curriculum

Co-Dean of Curriculum

Co-Dean of Admissions

Co-Dean of Admissions

(516) 330-0870

(917) 900-2083

Robin Good, PhD, CGP, FAGPA
Advisor to the Program
ADVANCED TRAINING SEQUEL
Weekly Group Consultation (provides 30 hours towards the CGP credential)
Graduates of the EGPS Training Program, or its equivalent, can opt to pursue training via advanced consultation which helps to refine leadership skills. Group therapists, relatively new to leading groups, delve into the challenges they face in doing group therapy. With the help of a seasoned group practitioner, the consultation group processes clinical dilemmas, psychodynamic and theoretical questions which promote integration of all three domains.
One year of this additional consultation fulfills the supervisory requirements of the Certified Group Psychotherapist (CGP) credential. Trainees meet in a weekly group for 90 minute sessions, 30 in the academic year, typically in the office of the consultation group leader.
Our application can be found here. A third year may be offered for those wanting to further develop their group leadership skills.
For more information contact Marie Rothschild, LCSW, CGP, Dean of Advanced Training, by email or at (516) 536-2953.
Continue to application