EGPS Annual Conference
Friday, November 16 & Saturday, November 17, 2018
The Riverside Church, New York City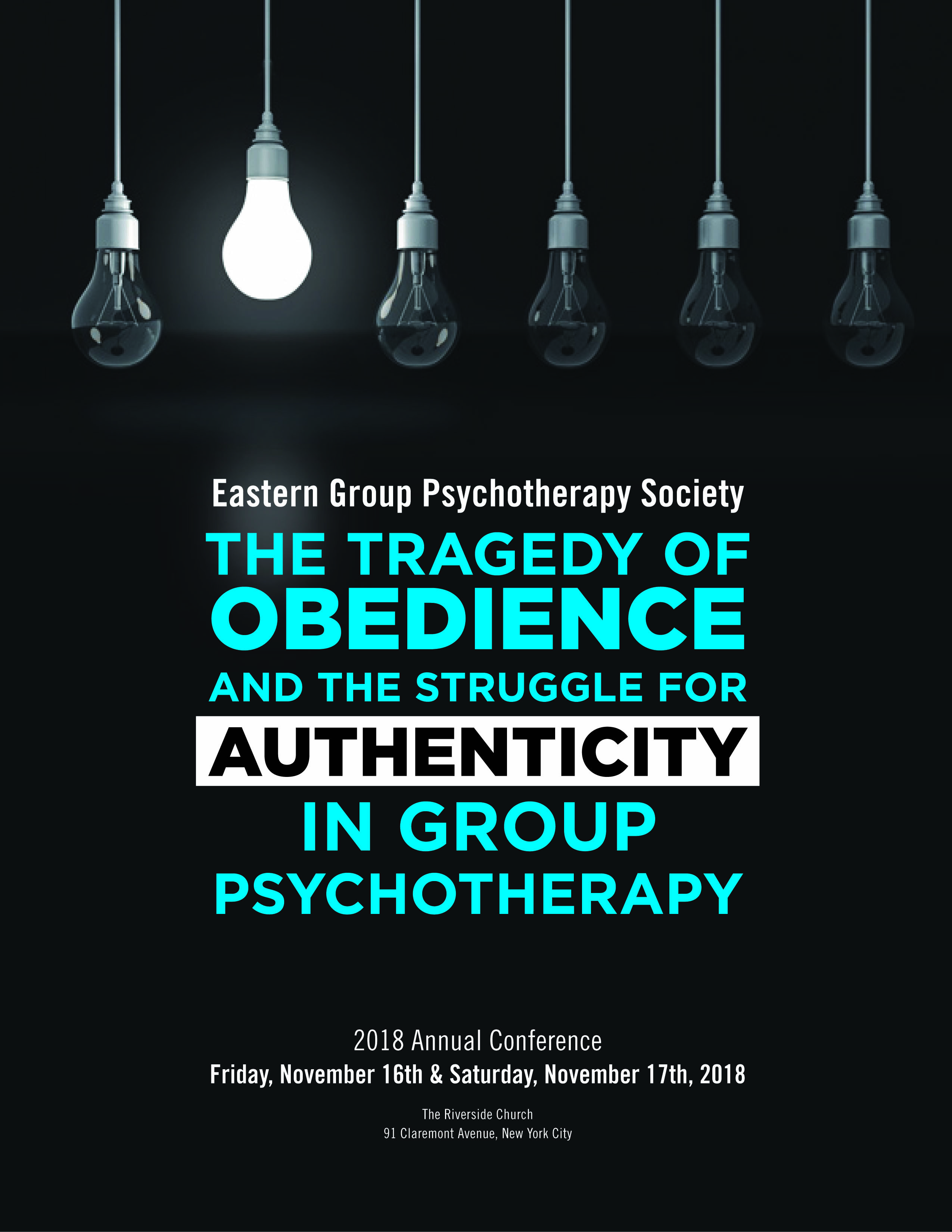 Please click on the links below
2018 Annual Conference Program
Please note: There is no online registration for the EGPS Annual Conference. You must complete the registration form and send it
by email: info@egps.org
by fax: 631 223-1726
by mail: EGPS, PO Box 20686, Huntington Station, NY 11746-0861
ALL registration is processed on a first-come, first-served basis and all Workshops have limited registration.
_________________________________________________________________
General Information about EGPS Conference:
The Annual Conference of the Eastern Group Psychotherapy Society is an opportunity for mental health and allied professionals in private practice, community and organizational settings to participate in a stimulating array of presentations and trainings devoted to the art of group psychotherapy.
This two-day event, held each November, provides a forum to enhance clinical skills, deepen professional knowledge and interact with colleagues and friends. Utilizing multiple formats including a core Plenary, Large Goup experience for all participants, as well as extensive options for small group workshops, the Annual Conference offers attendees from many backgrounds and levels of experience a chance to sample a wide variety of current group methods and approaches.

Anchored to broad themes such as Desire, Sexuality, Conflict, Aggression, Gender, Race or Group Leadership, the Conference Plenary and workshops present diverse approaches to group psychotherapy including Modern psychoanalytic, Relational, Systems-Centered, Dialectical Behavior Therapy (DBT), Emotionally Focused Therapy (EFT), Psychodynamic, Couple's Therapy, Creative Arts Therapies, including dance, music, art and psychodrama.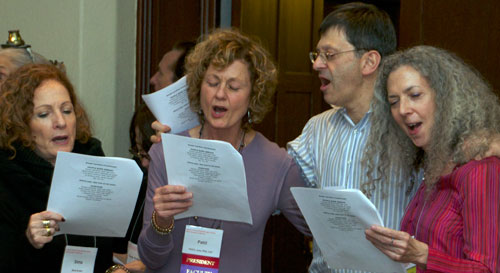 The Annual EGPS Conference is a unique learning experience, not only for the richness of its offerings, but also for the warm and inviting climate created by those who attend. This affirmative spirit enables both first-time and veteran participants to learn openly together, despite differences in age, gender discipline and experience.