---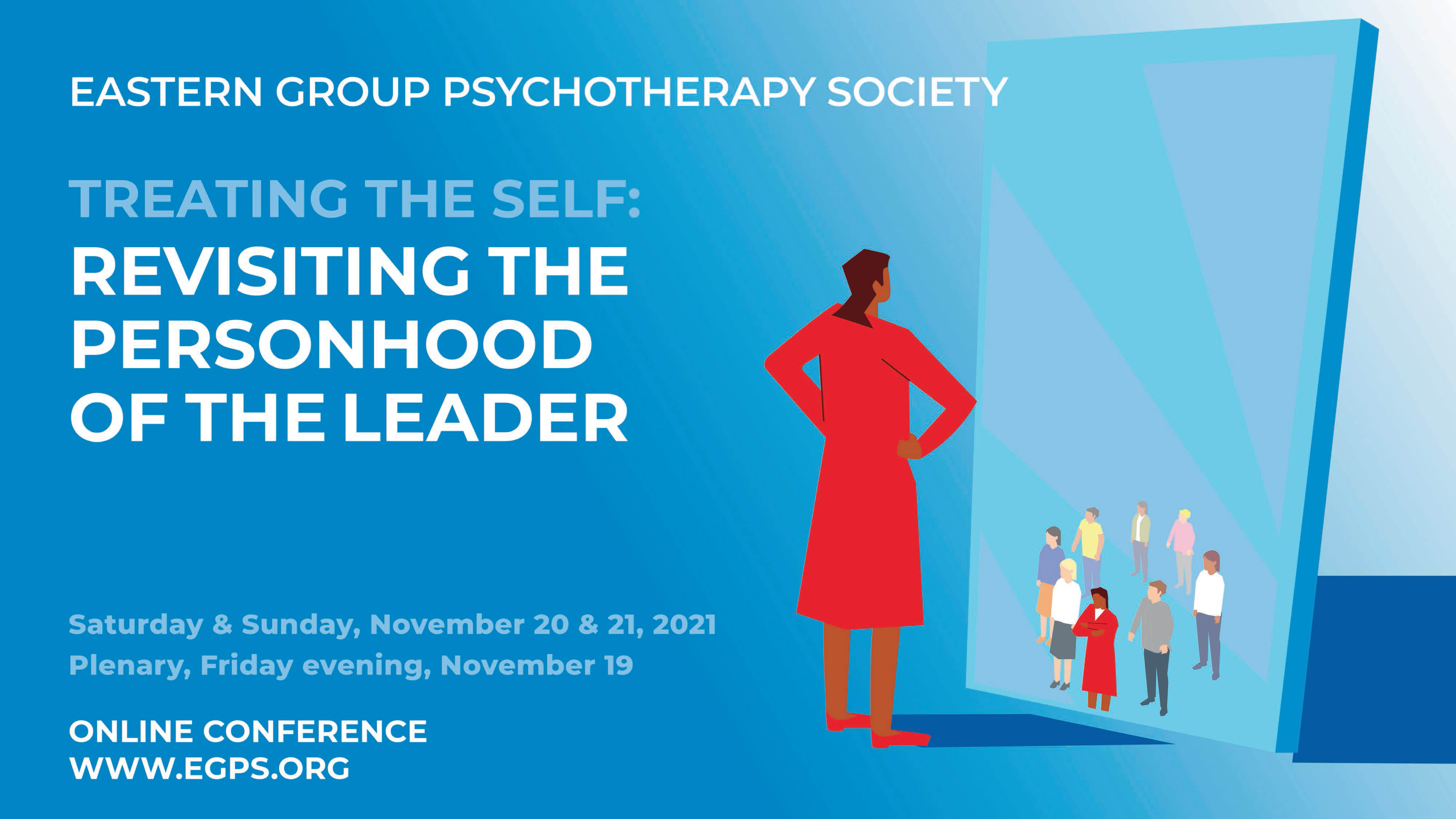 EGPS Online Annual Conference

November 20 & 21, 2021
(Plenary, Friday Evening, 11/19)
Dear Community,
At a time of escalating social crisis, when we continue to cope with the intersecting challenges of pandemic and entrenched racial, social, economic, and political injustice, we invite you to join us for a weekend of reflection and connection at this year's Eastern Group Psychotherapy Society Annual Conference. Amidst mounting challenges, can our groups be a well-source that helps to contain our distress, reaffirm our dignity and shared humanity, and generate vitality and hope?
Centered on the theme "Treating the Self: Revisiting the Personhood of the Leader," our 2021 Virtual Conference explores the bidirectional impact of the leader's whole self on the health and vitality of our groups. How does our leadership, informed by our unique personalities and identities, facilitate or impede the work of the group? What is our role as leaders in creating an environment that fosters community, curiosity, self-exploration, and accountability? Please join us for this timely conference examining how our identity shapes our leadership and informs the larger group process.
Our program includes 2 ½ hour workshops as well as longer, double-session workshops for both beginning and experienced clinicians. There will be presenters new and old, of diverse backgrounds and orientations. As usual, many of our workshops will feature the experiential learning that has been so valued by attendees over the years. If you haven't already, please take a moment to look through the brochure, highlight the workshops you'd like to attend, and register soon so that you can be admitted to your top choices.
This year, EGPS is proud to announce a Racial Equity Registration rate in our efforts to advance our moral and professional aspiration to become an anti-racist organization. The Racial Equity Rate is available to all Conference participants (including Faculty) who identify as members of racial and ethnic groups that have historically been denied equal access to education and training. Click here for description.
Please Note: Registration includes the Plenary Address on Friday evening, November 19th, with Willard Ashley, Sr., DMin, Rev, SCP, NCPsyA, CGP and our Large Group meetings facilitated by Kimberley A. Turner, PhD, Janice K. Wagner, MSW and Jonathan Rust, PhD, NCC. You do not need to register separately for these two events, as everyone who registers for the full Conference or the two-workshop option will be provided entry
If there are any questions or concerns prior to the Conference, please do not hesitate to contact us. Also, if you would like to get involved in the Conference Committee, we are always looking for new contributors.
Looking forward to seeing you in November,
Kathleen Isaac, PhD
Brooke Greene, PhD
2021 Conference Co-Chairs
__________________________________________________________________________________________
General Information about EGPS Conference:
The Annual Conference of the Eastern Group Psychotherapy Society is an opportunity for mental health and allied professionals in private practice, community and organizational settings to participate in a stimulating array of presentations and trainings devoted to the art of group psychotherapy.
This two-day event, held each November, provides a forum to enhance clinical skills, deepen professional knowledge and interact with colleagues and friends. Utilizing multiple formats including a core Plenary, Large Goup experience for all participants, as well as extensive options for small group workshops, the Annual Conference offers attendees from many backgrounds and levels of experience a chance to sample a wide variety of current group methods and approaches.

Anchored to broad themes such as Desire, Sexuality, Conflict, Aggression, Gender, Race or Group Leadership, the Conference Plenary and workshops present diverse approaches to group psychotherapy including Modern psychoanalytic, Relational, Systems-Centered, Dialectical Behavior Therapy (DBT), Emotionally Focused Therapy (EFT), Psychodynamic, Couple's Therapy, Creative Arts Therapies, including dance, music, art and psychodrama.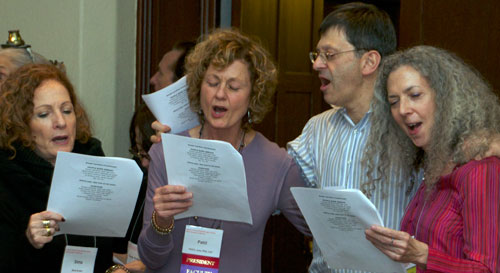 The Annual EGPS Conference is a unique learning experience, not only for the richness of its offerings, but also for the warm and inviting climate created by those who attend. This affirmative spirit enables both first-time and veteran participants to learn openly together, despite differences in age, gender discipline and experience.