About Group Therapy
Group psychotherapy is a form of treatment in which a small number of people, usually between five and ten, meet together under the guidance of a professionally trained therapist to help themselves and one another. This form of therapy is widely used and has been a standard treatment option for over 50 years.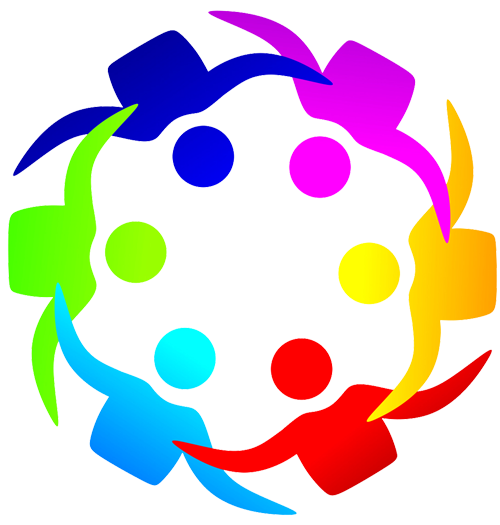 To a great extent, the quality of a person's life depends on the quality of their relationships. Much of our growth and development as human beings occurs in relationship with a number of people simultaneously, such as occurs in families, schools, workplaces, houses of worship, and organized activities such as parties.

The value of group psychotherapy lies in its ability to allow the individual group member to recreate the social aspects of his or her life in a way that is difficult to achieve in one on one therapy. Under the guidance of a trained therapist, the individual, with the help of the other group members, can gain tremendous insight into issues that might be interfering with the enjoyment of life. The group also gives the participant an ideal "laboratory" to develop and experiment with newer, healthier behaviors.

In a number of studies, group psychotherapy has been shown to be at least as effective, and sometimes even more so, than individual therapy. To give just one example, in cases of medical illness, there is substantial evidence that group psychotherapy helps people cope better with their illness, and enhances the quality of their lives.
The Group Psychotherapist
Group psychotherapists are mental health professionals trained in one of a variety of areas, including psychiatry, psychology, social work, psychiatric nursing, marriage and family therapy, pastoral counseling, creative arts therapy or substance abuse counseling. Although most group psychotherapists perform individual psychotherapy, and are skilled at it, they have particular training and experience in the running of groups. It is important to ask a potential group therapist about his or her background, as many professionals who run groups are not necessarily trained to do so. Practitioners with the letters "CGP" after their names are registered by the National Registry of Certified Group Psychotherapists, which means that they have completed a course of study and have spent a certain number of supervised hours in doing groups. There are many professionals who may lack the CGP, but who have completed group training programs, or have gotten a great deal of experience running groups in organized settings, such as outpatient clinics, schools, and hospital units, and bring these skills to bear in private practice.
Who Can Benefit?
Like individual therapy, group therapy can benefit most people. Among the issues typically addressed in groups are:
Difficulties with interpersonal relationships
Problems facing children and adolescents (such as impact from a divorce, peer issues, learning or behavioral problems)
Aging
Medical illness
Depression, anxiety, and other mental health issues
Loss (i.e., bereavement)
Trauma
Personality disorders
Addictive disorders
The Group Therapy Session
Group therapy sessions generally last between 75 and 90 minutes. Although group therapists may have different styles, they all concern themselves not only with the progress of the individuals in the group, but also with the safety of the group as a whole. Depending on the particular focus of the group, members work to express their own needs, feelings, ideas and reactions as freely and honestly as possible. To a remarkable extent, the issues that arise for individuals in a therapeutic group mirror what is occurring in their lives in "the real world". The group becomes a place where its members can address difficult situations in a safe, caring and confidential environment. The work of giving feedback is divided between the leader and the other group members. In this way, the members become each other's "therapists".
Frequently Asked Questions
How is group therapy different from support groups and self-help groups?
Generally speaking, leaders of therapy groups strongly discourage contacts between members outside of the group. This rule helps protect the group and its participants from outside relationships, and it also enhances confidentiality. This is usually not true of self-help and support groups, where outside contact is encouraged as a means of boosting necessary social support. Therapy groups are run by clinical professionals who are specifically trained for that purpose. This is not true of many support groups, and is not at all true of self-help groups, which are usually facilitated by volunteers.

In summary, group therapy focuses on improving interpersonal relationships under the guidance of a trained mental health professional. Self-help and support groups have as their focus the resolution of a specific issue or situation (e.g., addiction; spousal loss).
Why is group therapy useful?
Studies have shown that groups are better at solving problems than individuals. The collective wisdom of a group of people is far broader and deeper than that of any one group member. (This insight accounts for our tradition of trial by jury.) When a person receives the same piece of feedback from several peers within a group, it is usually a sign of an issue that might require some work. She can use the group to practice different and more adaptive responses, which will then improve her experience of her life outside the group. She can also respond to others within the group about their problems and difficulties, thereby learning even more about herself and how she interacts with others.

Groups mimic social situations in a way that individual therapy does not. A person who is shy and finds it difficult to talk to people on the job or at parties, for example, will find a group tremendously helpful. He can practice new socializing behavior in a safe environment under the guidance of a clinical professional.
What kind of commitment do I need to make?
The time commitment depends on the type of group you're considering. Short-term groups devoted to concrete issues can last anywhere from several weeks to several months. Many therapy groups are open-ended, meaning that there is no set point to termination. People leave these groups when they feel that they have derived sufficient benefit. Their involvement may span a period of years. In groups such as these, the therapist generally requires some kind of time commitment, so that the individual can give the group a fair chance to work for them.
What if I am uncomfortable discussing my problems in front of others?
In professionally run therapy groups, the individual has already met with the therapist privately prior to starting the group. The connection developed during this meeting generally alleviates the anxiety and discomfort that can occur when entering into a group. With regular attendance and participation, most people soon begin to develop feelings of trust with their peers. Meeting on a regular basis with a gathering of people with similar issues can provide a great source of relief in that the group members feel less "alone" with their difficulties.
How do I find a group therapist?
A professional group therapist has received specialized training in group therapy and meets rigorous standards. As was stated earlier, some group therapists have the CGP credential, which is granted by the National Registry of Certified Group Psychotherapists. Others may not have that particular credential, but they have received training and/or have extensive experience in running groups in clinical settings. The members of the Eastern Group Psychotherapy Society (EGPS) have a special interest in group therapy, and they are listed in a special database by name, specialty and location. EGPS also has a referral service that helps individuals seeking a therapy group.